SAMM's Mission is to support physicians on the Holy Mountain primarily in their efforts to apply the most advanced medical knowledge to the care of their patients.
The Vision is to recruit as many friends of Athonite Monasticism as we can to support the effort of obtaining peer-reviewed literature data bases of their choice (such as Up To Date), for physicians on the Holy Mountain, and their Monasteries dependencies.
To best understand the mission of SAMM please see the letter of thanks written by a Physician Monk of the Holy Monastery of Simonopetra who is well versed in clinical medicine, the Athonite way of life, the history of medicine generally, and more specifically the history of medicine on the Holy Mountain.
SAMM's patron saint is Saint Luke the Evangelist, Physician, Iconographer and Historian.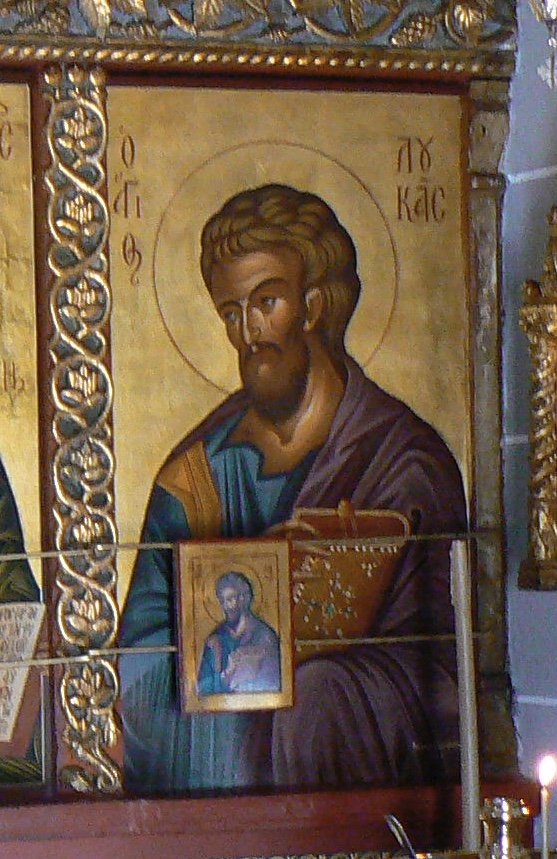 From the Church of Saint Luke, Evangelismos Monastery, Patmos Greece
Troparion – Tone 5
Let us praise with sacred songs the Holy Apostle Luke, the recorder of the Joyous Gospel of Christ, and the scribe of the Acts of the Apostles, for his writings are a testimony of the Church of Christ; He is the Physician of human weaknesses and infirmities. He heals the wounds of souls, and constantly intercedes for our salvation.
Kontakion – Tone 2
Let us praise the godly Luke: he is the true preacher of piety, the orator of ineffable mysteries and the star of the Church; for the Word, Who alone knows the hearts of men, chose him, together with wise Paul, to be a teacher of the gentiles!
Physician Monks of the Holy Mountain